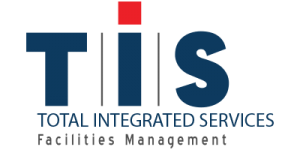 T.I.S. offers all kinds of services in Facility Management,  thus meeting the increasing demand of all professionals to have a One – Stop Shop Management of Technical infrastructures.  The company offers customized and professional services focusing on cost-effective approaches and technology-enabled solutions all over Cyprus.
PRIMARY
COMPETENCES
YOUR ORGANISATION WILL
ONLY DEAL WITH
ONE CONTRACTOR.
EASIER CO-ORDINATION
ONE INVOICE.
Machinery & Equipment Maintenance

Minor works

Asset Management

Building Maintenance  Programmes

Life-cycle Costing & Management
Routine  Cleaning

Deep Specialized Cleaning

High Reach Cleaning

Provision of Cleaning Consumables & Chemicals
Manned Guarding & Patrols

CCTV Monitoring

Access Control Systems

Traffic Control

Security Policy
Planning in order to reach Environmental targets

Meter Installation/Maintenance

Bill Management

Consumption Reduction Surveys & Projects

Consumption Monitoring & Reporting

Energy Management

Legislative Energy compliance
Sustainability /CRS

Procurement

HR & Training

Ground Maintenance

Pest control
Health & Safety

Quality assurance

Business Continuity planning

Food and Safety standards

Risk assessment
Switchboard

Video conferencing & audio

Telephony

IT Hardware and Software

Document Storage

Waste management